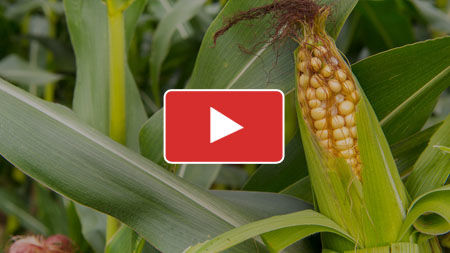 Sweet corn is very satisfying to grow at home, but the real prize lies in cooking up the cobs as soon as possible after harvest for a super-sweet treat.
Growing Sweet Corn from Sowing to Harvest
Corn that's had to travel miles to get to your plate will be past its peak, but cobs that have been picked in your own garden just minutes before cooking deliver a real punch of super sweet taste.
In
this short video
we show you how to grow super sweet corn, from sowing and planting to knowing exactly when it's time to harvest for the sweetest, tastiest cobs.

Let's Beat the Pests Together
Want a warning when pests are heading towards your garden? Then get involved with the Big Bug Hunt research project! Report any bugs you've seen at:
BigBugHunt.com
Other Videos to Help You Get the Most from Your Garden
Learn essential gardening techniques in Under 5 minutes with our Gardening How-To video series:

How to Build a Raised Bed Step-by-Step
Detailed instructions showing how to build raised beds that are ideal for growing vegetables:
Watch the video here >>
How to Plan a Low Maintenance Garden
Growing a garden that's easy to look after simply requires a little forward planning:
Watch the video here >>
Planting Tips for a Better Potato Harvest
Simple techniques to boost and extend your potato harvests:
Watch the video here >>
Growing Soft Fruits for Beginners
Find out which soft fruits are the best for beginners to grow:
Watch the video here >>
As always, you are welcome to get in touch if you have a question or topic you would like us to cover, we would love to hear from you. Just use our Contact Form.

| | |
| --- | --- |
| | |