Reposted from Middletown Patch
Middletown's Veterans Day Events
Monday November 10th and Tuesday November 11th.
By
Bill Maune (Star Patcher)
Updated November 9, 2014 at 2:20 pm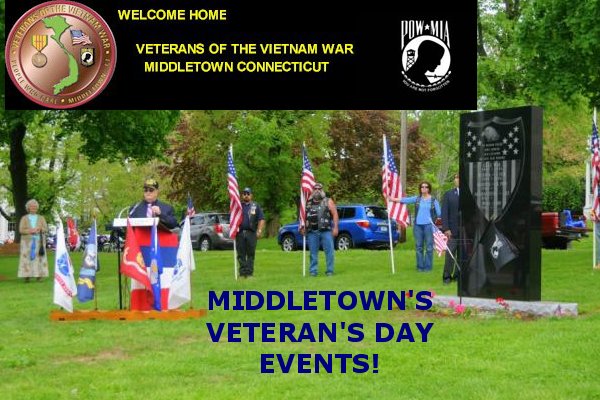 Monday November 10th - 7:00 am
Support the Troops Breakfast at the Crowne Plaza Hotel
Tuesday November 11th -
9:00 am - 1:00 pm Veterans Health Fair - FREE Lung Cancer Screening for Veterans. Middlesex Hospital Cancer Center, 536 Saybrook Rd., Middletown. NO PREREGISTRATION REQUIRED, light refreshments will be served, ALL SCREENING AND TESTING FREE OF CHARGE.
Tuesday November 11th -
11:00 am Council of Veterans/City of Middletown Veterans Day Ceremony at the Veterans Green, Washington St., Middletown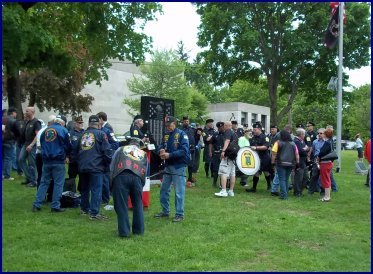 2:00 pm Ceremony at the Veterans Cemetery, Bow Lane, Middletown
Information Provided by Michael Rogalsky, Director of Vietnam Veterans of Middletown Connecticut