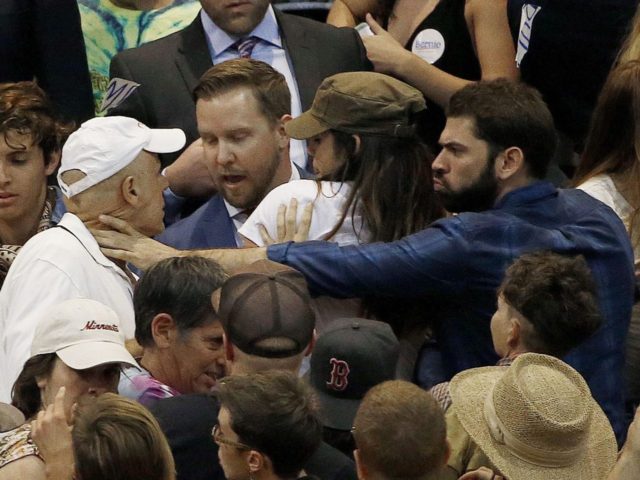 Democrats have used trained provocateurs to instigate violence at Republican events nationwide
throughout the 2016 election cycle, including at several Donald Trump rallies, using a tactic called "bird-dogging," according to a new video investigation released Monday by James O'Keefe's Project Veritas.
The goal of "bird-dogging": to create a sense of "anarchy" around Donald Trump that would undermine his political support. Often, the tactic uses the most vulnerable people — including the elderly and disabled — to maximize shock value.