By Erik Avanier - Reporter
JACKSONVILLE, Fla. - A Jacksonville city inspector walked into a Cedar Hills Estate business to issue a warning citation over the display of military flags and employees said she insulted a customer who turned out to be a military veteran.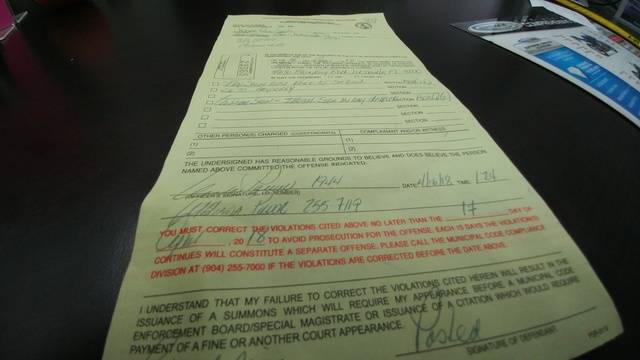 Surveillance video captured city inspector Melinda Power getting in the face of the customer at Jaguar Power Sports on Blanding Boulevard.
Employees told News4Jax on Monday that she was so disruptive and disrespectful to the veteran, they asked her to leave.
About noon Monday, Power went into the store and issued a written warning citation because she said military flags flying on the roof were in violation of city code. The rooftop display includes two United States flags, a Jacksonville Jaguars flag and flags representing each branch of the military.
"We cater to our men and women, both retired and active military, so it was personal. We felt like it was a personal attack," store manager Marcy Moyer said.
The entire story can be read at NEWS4JAX.