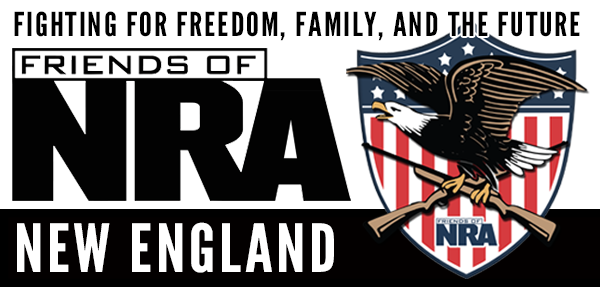 Upcoming Friends of NRA Events:
Join Second Amendment supporters in your community for an evening of food, fellowship, and fundraising for the shooting sports!
08/27/16 - Northwest Connecticut

| 6:00 PM | Harwinton, CT

09/16/16 - Greater Androscoggin

| 5:00 PM | Lewiston, ME




09/17/16 - Tri Rivers

| 5:30 PM | Franklin, NH

09/23/16 - Northeast Kingdom

| 5:30 PM | St. Johnsbury, VT

09/23/16 - Central Massachusetts

| 6:00 PM | Leominster, MA

09/24/16 - Marble Valley

| 5:30 PM | Rutland, VT

09/25/16 - Hat City

| 4:00 PM | Danbury, CT

10/01/16 - Manchester

| 5:00 PM | Manchester, NH

10/08/16 - Eastern Maine

| 5:00 PM | Machias, ME

10/23/16 - Rhode Island

| 3:00 PM | West Warwick, RI
Not seeing a local banquet, or interested in starting a banquet near you? Contact Maine, Vermont, and New Hampshire Field Representative
Brian Smith at bsmith@nrahq.org or Massachusetts, Connecticut, and Rhode Island Regional Director Bryan Hoover at bhoover@nrahq.org
Local NRA Foundation Grants:

="left">
With funds raised through Friends of NRA, The NRA Foundation grants provide essential funding that benefits programs such as:
Northfield Middle and High School Rifle Team, VT
Grant funding helped provide new equipment and supplies to a long running high school rifle program.
Maynard Rod & Gun Club Jr Rifle Program, MA
Grant funding helped support the program and it's goals to train and educate youth in the community on safe firearms handling while teaching smallbore precision rifle shooting. This enables junior shooters to learn and become proficient in shooting precision smallbore rifles and and gives them the opportunity to participate in national and local postal matches.
Pemigewasset Valley Fish & Game Club, Inc, NH
Grant funding helped provide ammunition to enhance the shooting programs for youth, clinics, training, and matches developed with the Savage M1 target rifles previously purchased with the assistance of a previous NRA Foundation grant. The overall goal is to increase interest and continued participation in the training, practice, and shooting teams.
State Grants Awarded Since Inception: Over $3,164,000
What's Happening Nationally: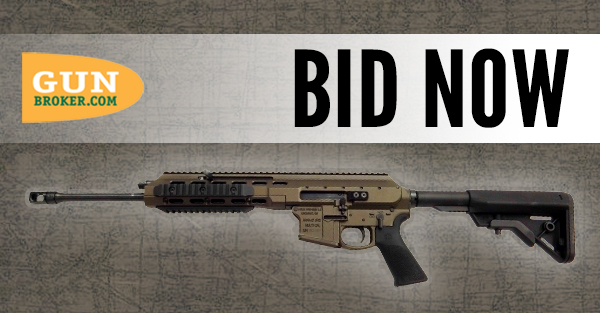 Bid on this Completely Customized ARAK-21 XRS from Faxon Firearms on Gunbroker.com NOW through September 4!

It's the Rolls Royce of AR's – completely customized because YOU deserve the VIP experience. The ARAK-21 XRS is a complete rifle system, including Faxon Firearms' custom AR-15 lower receiver* and a rockin' upper receiver designed to seamlessly interface with the standard AR-15 platform. For the NRA Foundation, Faxon ran a unique "Shadow Bronze" Cerakote, adding some deep black to Burnt Bronze for a one-of-a-kind ARAK.

Faxon Firearms generously donated this one-of-a-kind firearm to the NRA Foundation, the country's leading charitable organization in support of the shooting sports. Foundation grants provide essential funding to ensure the availability of quality training and educational opportunities nationwide. Grants benefit programs such as youth and women's education, hunter awareness, range conservation, firearms and marksmanship training and safety and much more.
•*
Not legal for sale in any "restricted" state including CA, NY, CT, NJ, etc.
| | |
| --- | --- |
| | |

National Rifle Association * 11250 Waples Mill Rd * Fairfax, VA. 22030
Please do not reply to this e-mail.